PROGRAMS
WADAYA SMOKIN
Saturday
Noon - 2:00 pm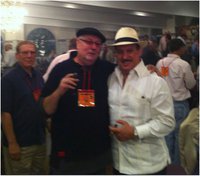 Kick back, relax and enjoy the all new Wadaya Smokin Radio Show airing every Saturday from noon to 2:00 pm.
Hosted by the King of Smoke Radio Jack Nazarro.
Tune in to see where Jack will be broadcasting from each week. Come out and see the show and meet the Smokin Hot Girls.